Hi everyone!
Over the last week we've made some major updates to the alpha build. Here is a short list of changes that have been introduced:
completely updated art style
tons of new in-game interactive elements
Today we wanted to show you a few short gameplay videos from the early levels of the game. Just keep in mind that we're still in the alpha phase of development and everything is subject to change.
The very beginning of the game. Roy is being called to the command center.
There are always some obstacles between you and your goal — that's what adventure is.
Demo of different interactions with in-game elements.
Variety of answer options during conversation with in-game characters. You can always choose an answer to your liking.
The narrative is presented with animated comic episodes.
Eileen's training. Speed and accuracy are the most important skills when you play her character.
Not every door in Lost in Sky is safe to open. This hatch is no exception.
Teamwork at hand: Eileen clears the way using the terminal so Roy can move forward.
So, I think we've told you that this mission isn't going to be a walk in the park.
Constant interaction and timely character switch is crucial for success.
Everything we have seen is just the beginning. The real story is ahead.
Soon you will be able to join Roy and Eileen in their thrilling adventure in the world of Lost in Sky. Follow us and stay up to date with Lost in Sky!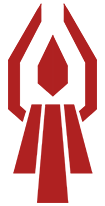 Don't forget to subscribe to our groups in social networks to keep up to date with all the news: